Shadow-8 Single Motion Actuator (T108SM)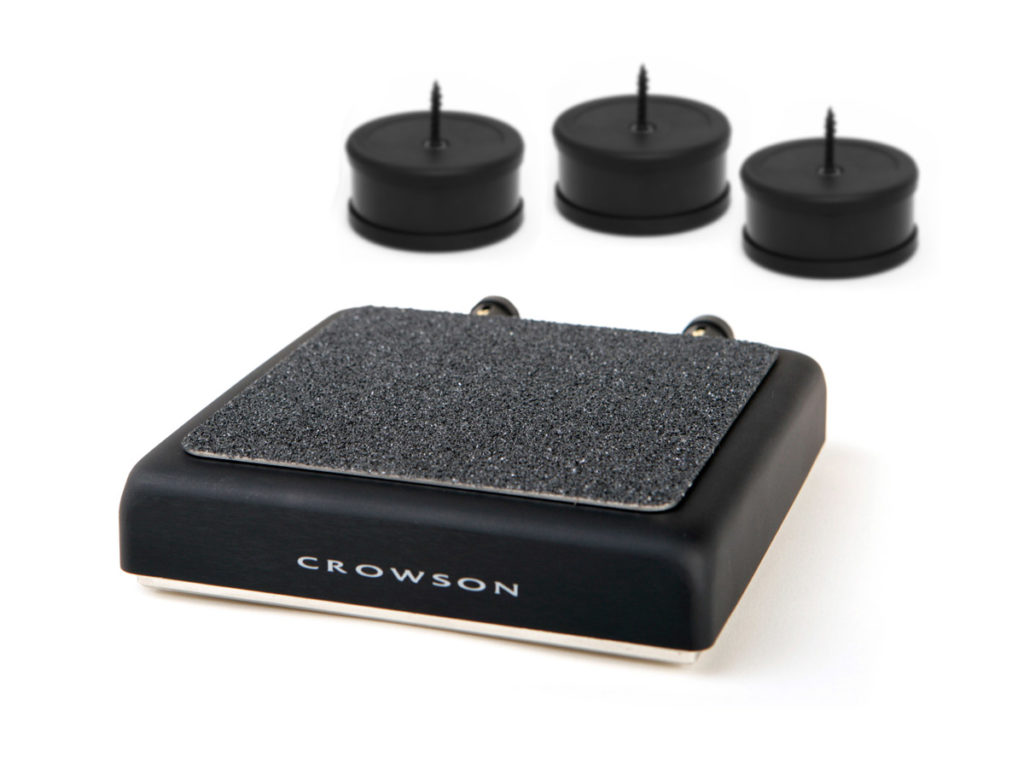 The Shadow-8 Single is an ideal product for the serious home theater enthusiast. It adds an unbelievably accurate tactile motion effect to a single chair, recliner, love seat, and small couch.
The Shadow-8 remains true to the artistic content of movies and music. It delivers the low frequency content in an accurate, natural and powerful way.
Crowson's Shadow Mono System can be installed by a person with no mechanical skill in less than 10 minutes. No modifications to furniture or flooring are required. The system easily interfaces with standard audio equipment using conventional audio signals.
The Shadow-8 Single includes:
1 Shadow-8 Linear Actuaor – The Shadow-8 Actuator is a patented electromagnetic motor specifically designed to deliver extraordinarily accurate low frequency motion to a wide range of furnishings. The Shadow-8 is part of the same family as the original TES100. The Shadow-8 shares the same famous quality and reliability but delivers improved performance especially when producing infrasonic frequencies (below 20Hz). The Shadow-8 has a new magnet structure with a vented center pole to allow air to move in and out more efficiently. The Shadow-8 also sports a new 8 ohm drive coil and an increased range of motion. The Actuator is constructed with the highest standards. From rare earth magnets to grained and anodized aluminum, the Shadow Actuator is pure quality.
3 Sorbothane Motion Isolators – The Motion Isolators dramatically reduce the amount of tactile motion transmitted to the floor and surrounding environment. They effectively isolate the tactile sensation to the couch or chair. The Motion Isolators are made of a high quality Sorbothane with fiber reinforced nylon end caps.
The Shadow-8 Single requires:
Mono (or Stereo/bridged) amplifier – A variety of single channel (mono) amplifiers will work to power the Shadow Actuator but require the addition of a Bass Management Pre-Amplifier. Minimum specifications for this DEDICATED amplifier include 50 to 500 Watts into a 8 ohm load. It is also useful to have volume or gain control and line level pass throughs. We highly recommend: Crowson D-501 Tactile Motion Amplifier.
RCA Y adaptor and cables – An RCA male-to-two female Y adaptor may be necessary if your amplifier does not have a line level pass through. Standard audio RCA cables can be used. In many cases a two-channel cable can be separated to yield two mono RCA cables. (See installation manual for specific requirements.)
Speaker wire – Standard audio speaker wire should be used to deliver power from the amplifier to the Shadow Actuator. We recommend wire size 18 AWG or larger.