A200 TES Stereo Amplifier – Discontinued
The A200 TES Stereo Amplifier is designed specifically to accompany TES 100 Linear Actuators. With ample power for a TES-100 Stereo or Mono Motion System, the A200 Amplifier is a beautifully crafted, high-quality component that is made with pride in the USA.  
Although many off-the-shelf power amplifiers can be made to work with the TES-100, users must take care to ensure that input sensitivities are appropriate for pre-amplified receiver output signals. Additionally, with a built-in 200Hz low-pass filter and an operating frequency range down to 1Hz, the A200 is the perfect companion to the TES-100.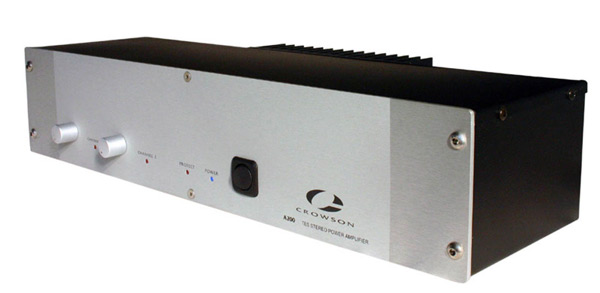 Features
85 watts RMS per channel @ 6 ohms
170 watts RMS bridged @ 6 ohms
5-way binding posts
Dimensions: 17″ x 3.5″ x 7.5″
Frequency Response: Down to 1 Hz (+/-1 dB)
Input Sensitivity: <0.1V for Peak Output
Weight: 12 lbs (5.5kg)